WHAT WE OFFER
Let TradeMark Financial Services provide you with security and peace of mind. All of our financial and insurance plans are custom built to meet your exact needs at an affordable rate.
ABOUT US
At TradeMark Financial Services, we can handle all of your insurance needs. Whether you are an individual looking to purchase an auto or home insurance policy, a restaurant looking for risk management services, or a school district trying to balance competitive benefits with critical organizational objectives and fiscal goals - TradeMark Financial Services is here to partner with you! TradeMark Financial Services is an independent agency keeping the customer in mind and is known for our world class customer service. We value our relationships with our clients and understand that competition is fierce in today's environment.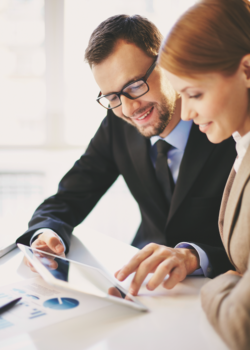 WHY CHOOSE TRADEMARK FINANCIAL SERVICES
PREMIUM PROVIDERS
We are a full services risk management and consulting firm that works with all major carriers. Our connections with dozens of insurance companies allow you to obtain the right coverage for the right price.
EXPERIENCED TEAM
Our purpose is to provide exceptional, personal service and professional guidance. Our staff shares one common goal: to ensure the full satisfaction of our clients. What works for one does not work for all others.
GREAT SUPPORT
All staff members are available for our clients beyond 9 AM to 5 PM. As the company focus is built around the client, we believe in accessibility, accountability and immediate assistance.
GET A FAST, FREE QUOTE NOW